What's next after highschool?
"Industrial Design? What is it?" "How did you choose it?" These are some of the common questions that people usually ask me. I myself did not know about industrial design until I started applying for university. When I was younger, I never really thought of becoming a designer. In Mauritius, the term industrial design is not often used (some might even say non-existent). We think that design is just graphic design, fashion, architecture and interior design. Industrial designers are not very common in Mauritius. In fact, one might even wonder if there are industrial designers in the country.
How it all started…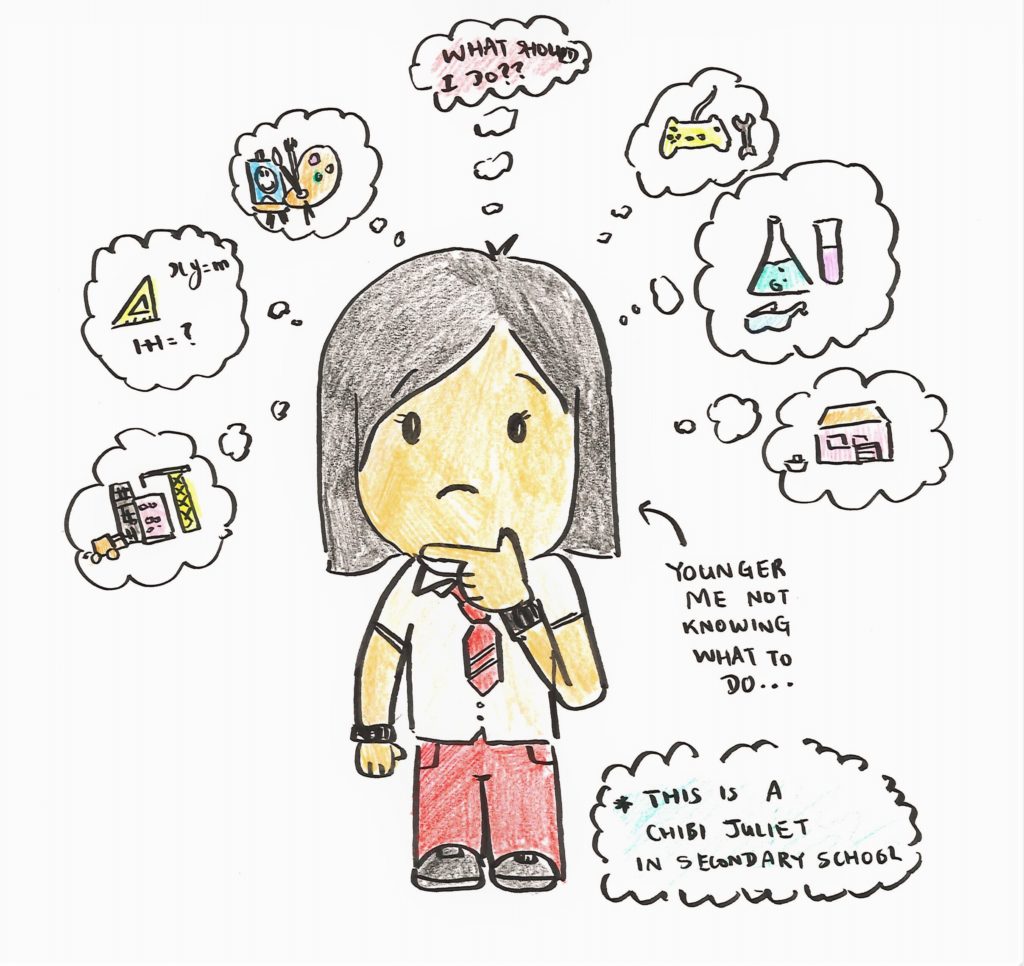 After finishing my A-levels in Mauritius, I was applying for mechanical engineering. I did Maths, Physics and Art & Design for my A-levels. So engineering was one of the first things that came to my mind. I got accepted in some of the universities but then I started to second guess my decision. I enjoyed studying Art and Design in my secondary school as there was more space for creativity and self-expression and it was less academic compared to other subjects. I thought of applying for Fine Arts but this course was not "scientific" or "logical" enough in my point of view (at that time).
Unsatisfied, I started to research other possibilities on the net. 'What careers combine physics and design?' 'Maths and art combination job' 'List of design-related jobs' 'What subjects are a mix of art and science?' I looked at the various course list available in different universities. Then I discovered industrial design. The term sounded interesting and intriguing. I read different definitions, articles and blogs on industrial design. Does it match my interests? Where might this lead me in the future?
Little by little, I was convinced that it could be what I was looking for. I narrowed down the list of universities where I could study a bachelor in industrial design. There were some universities that offered courses that covered different aspects of industrial design while others focus on the technological and engineering aspect. Since I was not sure yet what career I want after graduating, I chose a more general industrial design course that gives students the opportunity to explore that broad field. Another important factor when choosing which university was how practical is the course, whether there are possibilities to get work experience while studying and of course what are the reviews on the net.
I felt comforted to hear that my friend was like me – we did not aspire to become a leader. We all have our reasons why we do not want to be leaders. We were not even sure how to explain why we do not want to be leaders. My friend shared: "So maybe the reason why I don't aspire for leadership is that I feel to be a good one is very hard and if you reap too many rewards from your position then you are doing a bad job". Is getting too many rewards a bad thing? I started to wonder…
Where am I now, in 2019?
I am now in my fourth year of Bachelor in Industrial Design (Honours) at RMIT University, Melbourne. I came across many things that I did not expect to learn about. My understanding of what design has also changed along the way. In the beginning, I thought that I would like to become a product designer after graduating but now I am more interested in service and system design. I now believe that design is at its core a creative problem-solving subject (maybe I should write something about this topic?).
Furthermore, the university and the city of Melbourne has given me lots of opportunities to get involved in different projects that helped me to grow and learn more about myself. I am still learning new things about what is industrial design and I keep being amazed by how industrial designers are involved in various if not all sectors (IT, health, education, sustainability, etc.).
Thank you
Cheers,
Juliet